Take 1 minutes to read this article
Here at CentricsIT, we are your IT experts. When any IT maintenance issue arises in your data center, we are here to help. If there is an error code you can't fix, let us assist you in our monthly FixIT column. This month, we're focusing on the HP error associated with failed disk drives on HP XP24000.
Even though the drives are hot swappable, you will need to follow these steps in order to correctly remove the failed drive and add the replacement.
Go into maintenance window and select DKU with failed drive:
Select the HDU information, Front or Back:
Select the HDU: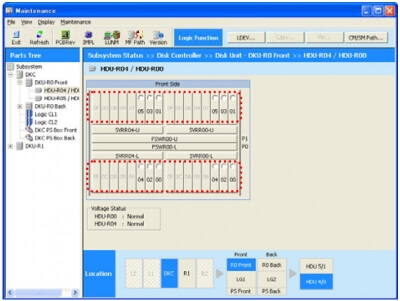 Verify the drive status: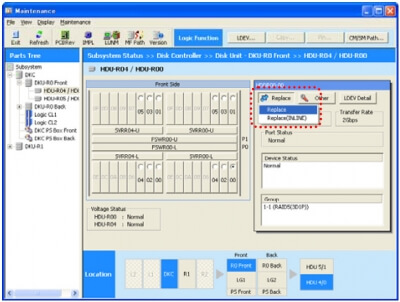 When asked if you are sure select "YES".
The drive will spin down and you will be prompted to replace.