Take 2 minutes to read this article
Here at CentricsIT, we are your IT experts. When any IT maintenance issue arises in your data center, we are here to help. If there is an error code you can't fix, let us assist you in our monthly FixIT column. This month, we're focusing on an error associated with failed disk drives on a NetApp FAS2240. We have featured an example of two failed drives.
On the display, the error indicates what drive has failed along with shelf, bay, and channel locations.
To remove this error, your first step requires you to enter diag mode. To access the diag mode, enter the following command:
priv set diag
Once you've completed this, un-fail the drive by entering:
disk unfail id (in this case, you will be using 0a.04.1)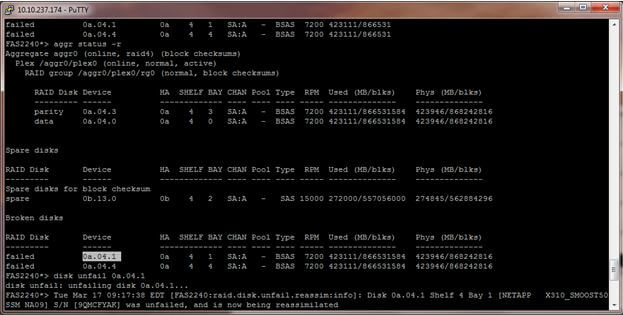 Repeat this step for the second failed disk as well.
After you've completed these actions, the drives will go back into the aggregate. These are likely considered a "not zeroed state," and have potential to fail again. To prevent this, you should go ahead and replace the new/replacement drives. If the auto assign is not already enabled, you will need to go in and manually assign the drives to the correct locations.
The "disk assign all" step is shown below:
Remove all of the bad drives from the aggregate with the following command:
disk remove_ownership-f id id
If you experience an issue with the lack of room on the drive, you can switch the previous two steps and remove the bad drives before replacing/assigning the new or replacement drives.