IT STARTS WITH ITAD.
Our customizable enterprise ITAD programs reduce risk, cost, complexities, and carbon footprint with a tailored approach that
starts with the end in mind.
World-Class IT Asset Disposition and Remarketing
Take a tour of our certified ITAD facility and learn more about our process.
VALUE OPTIMIZED
We Take a Channel-Alternative Approach to Global IT Hardware Sourcing and Procurement
CentricsIT is a global independent distributor of new and refurbished IT hardware. When you engage CentricsIT to procure your infrastructure equipment, you gain access to our $10 million inventory and our global purchasing network. Our manufacturer-specific product specialists source hardware on the global IT market every day, which means fair market pricing for our clients that is completely independent of the OEM model. 
Unbiased Recommendations
At CentricsIT, we pride ourselves on being vendor-neutral. We take a consultative approach when making hardware recommendations and offer products from all best-of-breed manufacturers.
CentricsIT is ISO certified, and our engineers put every device through a rigorous inspection as part of our quality control protocols. Each system is configured to the customer's specifications.
High Global Availability
With more than $10 million of inventory in stock, most quotes can be configured and shipped worldwide within 24–48 hours, eliminating OEM lead times.
Our worldwide footprint is the product of our global trade expertise and experience handling international customs. Our logistics experts and certified customs brokers ensure we can import and export hardware anywhere in the world.
Lower Cost of Ownership
Our independent status means that we are not bound by OEM discount categories, which gives us access to the global marketplace and the best possible pricing.
Altogether, our clients save 50–80% on their hardware purchases versus traditional distribution channels.
Surplus Inventory on the Secondary Market
A custom configuration ready to ship in 24–48 hours.
CentricsIT is one of the largest independent resellers of top-tier technology products in the world, saving customers 50–80% on hardware from all the leading equipment manufacturers. CentricsIT maintains an extensive inventory of servers, storage and networking equipment from leading manufacturers such as Cisco, IBM, HP, Dell, Lenovo, Juniper, Intel and Sun/Oracle. This means we have the server you're searching for ready for immediate deployment, but more importantly, we also have the best solution for your specific IT environment.
Our attention to detail ensures your server will be thoroughly configured and tested. And like all of our equipment, every server is backed by our technical support team, which consists of highly-qualified, manufacturer-certified engineers who are on-call to troubleshoot any issue that might arise.
FEATURED IN: NETWORK WORLD
Used servers: Bargain or too good to be true?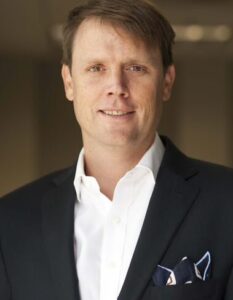 CAMERON JAMES
Executive Vice President

"The best way to reduce IT waste is to use any product to its maximum lifespan, without compromising on performance. This is easy to do. Many used products are N-1—just one generation back from the latest OEM lines."
Another benefit of sourcing used IT gear is the near-term availability of the products. "The equipment is in stock and ready to ship—no lead times," James says. "Especially now, when we're seeing lead times for new hardware into the hundreds of days, being able to receive what you need overnight is critical."